Accommodation in Iasi- All Seasons restaurant pension
The All Seasons pension is located in a quite area of one of Iasi's green hills, far away from the urban agitation. The pension opens up to the national road Iasi-Vaslui.
Our pension is built by combining classic elements with modern ones resulting in a harmoniously outlined space, intimate and personalised, a space that communicates with the exterior by offering relaxation through the interior yard and transparency through the opening to the national road Iasi-Vaslui.
Our facilities meet the highest standards of quality and the comfort and services that we offer satisfy all types of customers.
The restaurant and the summer garden are waiting for you to taste both romanian traditional dishes and international foods and a large range of wine, cooling drinks, beer, coffee, etc. We are at your service with a varied menu for organizing parties and special events.
Restaurant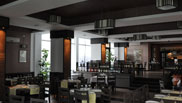 Accommodation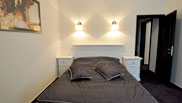 About Iassy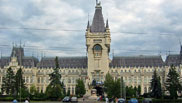 ACCOMMODATION FACILITIES
10 rooms:
6 rooms with 2 beds
4 rooms with matrimonial bed
2 apartaments
including living room, bedroom and bathroom
OUR SPECIAL OFFERS
a 10% discount for larger groups of people;
special prices for our loyal customers.